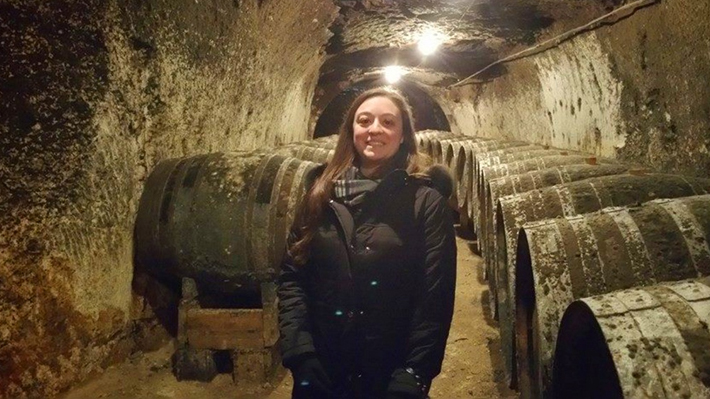 The Ultimate Consulting Project: A French Chateau
Last month, 16 undergraduate business and hospitality students traveled to Paris and Tours, France, for a one-week international residency to present their strategies to a centuries-old chateau winery, for which they completed a consulting project.
During fall term, the students enrolled in LeBow's MGMT 370 researched the international wine market and studied applicable theory, and combined their learning to propose solutions for business issues presented by the client, a family-run winery looking to expand sales in the United States and to increase tourism. Working in teams, the students, with the support of advisers and faculty, assisted the winery in introducing new strategies in areas such as distribution and digital marketing to address its challenges through analysis and recommendations. Students met virtually with the client throughout the fall term and learned a lot about wine from industry experts, including the process of wine importation and how conduct a proper wine tasting.
Trina Andras, PhD, department head of marketing, co-taught the class with Michael Traud from Drexel's Center for Hospitality and Sport Management. "The opportunity for these students to research this niche market and learn about the process of marketing imports from afar, in such a beautiful place, was a very valuable and unique experience," Andras says.
While in Paris, the students also visited École Supérieure du Commerce Extérieur (ESCE), one of the top business schools in France, to learn about local culture, civilization, and the French educational system. They explored Paris on a city tour of the Opera Square, Luxembourg Palace, the Eiffel Tower, and Saint Germain des Prés. In Tours, the students visited Saint Gatien's Cathedral, Archbishop's Palace, and Plumereau place, and they stopped at the Max Vauché chocolate factory to observe chocolate craftsmen at work and taste chocolates from around the world.