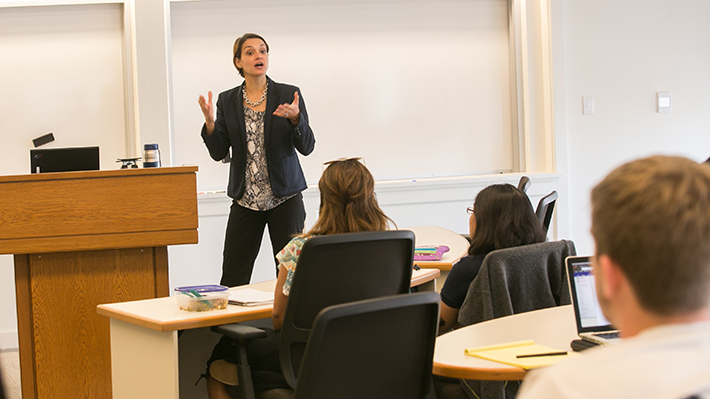 Organizational Management Co-Major
The Organizational Management program at Drexel LeBow prepares students with the skills necessary to be successful in their careers, including communication, integrity, teamwork, cross-cultural sensitivity, negotiation, leadership and vision. These skills are highly coveted by employers and strongly complement core technical knowledge gained in majors such as finance, accounting, marketing and engineering.
Why Major in Organizational Management?
The program provides a solid foundation of skills that are highly sought after in any field. The co-major/minor in Organizational Management can be paired with majors within LeBow or from other colleges to help you develop these skills and succeed in your chosen career.
The Organizational Management co-major focuses on training students to:
Develop and exhibit leadership skills
Work in diverse teams
Build relationships and networks
Communicate and negotiate effectively
Manage their careers
Median Co-op Hourly Salary:

$18

Top Co-op Recruiters:

Cisco Systems
Morgan Lewis Bockius
National Board of Medical Examiners

Average Starting Salary:

$50,200

Full-time employment data reflects the class of 2020. Co-op data reflects academic year 2019-2020.