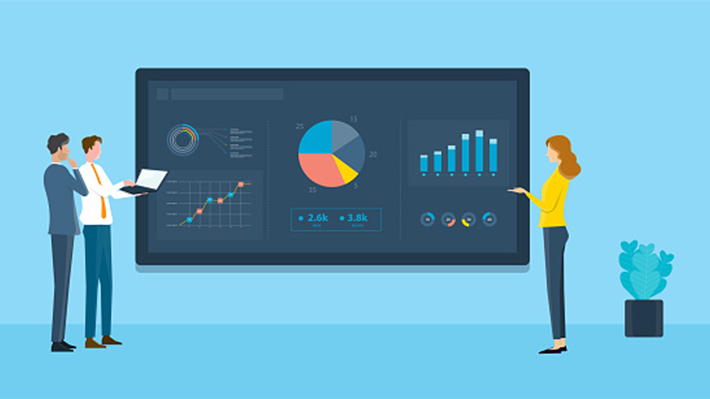 From the Business of Bioreactors to Tracing COVID-19: Seven Summer Consulting Projects
While COVID-19 continued to present challenges this summer, LeBow's Dornsife Office for Experiential Learning and Center for Business Analytics found a way to keep students and industry partners connected, serving approximately 140 students across graduate and undergraduate programs through seven different consulting projects. From exploring the data behind COVID-19 outbreaks to working with an environmental company based in France, read on to learn about this summer's projects:
1. Nationwide Research with Comcast Corporation: When some students were unable to pursue their planned co-op due to the COVID-19 outbreak, the Office for Experiential Learning worked with Comcast to develop a 10-week, for-credit course that engaged a multidisciplinary class in developing research-driven insights and recommendations for the media and technology giant.
2. Analyzing Data with Johnson & Johnson: In this 10-week course from the Center for Business Analytics, graduate students used data to uncover customer and brand insights.
3. New Business Models with McGraw-Hill – Part One: In a four-day residency course, students conducted analyses and formed recommendations for new business models for educational publisher, McGraw-Hill.
4. New Business Models with McGraw-Hill – Part Two: Graduate students were able to build upon the work of the first consulting course for McGraw-Hill in a longer format, 10-week course. Students took the initial recommendations from their peers and explored ways to effectively implement ideas regarding a new business model.
5. Exploring COVID-19 Outbreaks: How can we use geo-spatial data to examine the spread of COVID-19? This is what seven graduate analytics fellows set out to do in a project with the Center for Business Analytics. The student team explored COVID-19 outbreak dynamics, citizen traffic and other factors using geographical and mobility data and presented their findings to members of LeBow's Business Analytics Advisory Council.
6. Researching the Commercialization of Oxygen Farms and Bioreactor Technology in the US: Translated as "A Rooftop Garden," Un Jardin Sur Les Toits is a small, startup French company specializing in environmental solutions and reducing air pollution. Originally planned as an undergraduate international consulting residency that would have concluded with a trip to France, the project shifted gears when international travel was curtailed due to COVID-19. Students instead examined the business of oxygen farms and bioreactors and determined if there was a market in the US.
7. Forecasting Financial Insights with Carlisle Companies: Seven graduate analytics fellows developed forecasting models for Carlisle Companies, a diversified global portfolio of niche brands and businesses that manufacture highly engineered products and solutions for its customers, headquartered in Scottsdale, Ariz. Forecasting models helped the business gain important financial insights.
To learn more about Drexel LeBow's business consulting collaborations and discuss how your organization can participate, contact Diana Jones at dej36@drexel.edu.