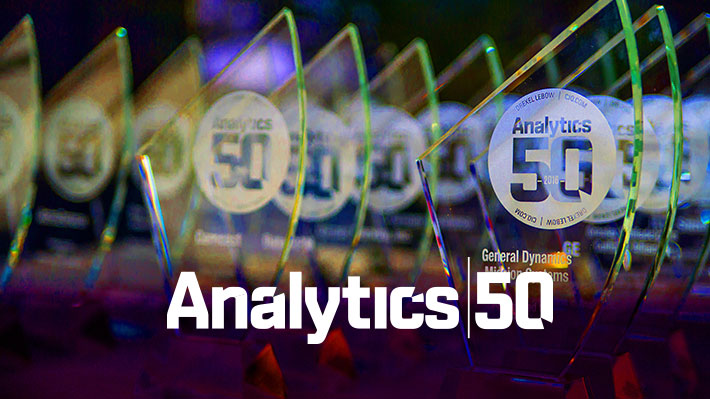 Drexel LeBow Honors Innovative Business Solutions
In its second year recognizing distinction in analytics across the nation, Drexel LeBow is pleased to announce the 2017 Analytics 50 honorees: organizations that have used analytics to solve business challenges in innovative ways. An initiative of Drexel LeBow's Business Analytics Solutions Center, the Analytics 50 intersects academia and industry and provides a platform to share best practices in the field.
Spanning across industries such as sports, manufacturing, healthcare and government, this year's honorees have used analytics to improve decision making, combat crime, help populations in poverty, enhance athletic performance, and reduce the carbon footprint of their organizations.
The 2017 honorees are also listed in coverage on Information Management and were recognized at an awards ceremony on November 2, 2017, attended by more than 70 people at LeBow College of Business.
| Company | Industry |
| --- | --- |
| AccuWeather | Meterology/Media |
| Adobe | Digital Marketing |
| American Express Global Business Travel | Travel |
| Arizona Diamondbacks | Sports |
| Atlassian | Technology |
| CA Technologies | Software |
| California State Teachers' Retirement System | Pension Administration |
| Caterpillar | Heavy Equipment |
| Catholic Relief Services | International Development |
| City of Cincinnati | Government |
| City of Pittsburgh | Government |
| Collective | SaaS/Advertising/Marketing Technology |
| Crate and Barrel | Retail |
| El Camino Hospital | Healthcare |
| Equals 3 | Marketing Technology |
| FICO | Analytic Technology |
| GE | Legal |
| IOMICS | Life Sciences/Healthcare |
| MachineLink | Construction |
| Marathon Petroleum Corporation | Petroleum |
| Mercy | Healthcare |
| Meyer Natural Foods | Food & Beverage Manufacturing |
| Michigan State Police Department | Law Enforcement |
| MNG Direct | Marketing Consulting |
| Navistar | Manufacturing |
| Owens Corning | Manufacturing |
| Pabst Brewing Co. | Beverage |
| Pershing | Financial Services |
| Pfizer | Pharmaceutical |
| PTC | Software |
| QVC | Retail |
| San Francisco International Airport | Aviation/Government |
| Seattle Police Department | Law Enforcement |
| SimpleTire | E-commerce |
| SKC Communications | Unified Communication |
| Southwest Airlines | Transportation |
| St. Luke's University Health Network | Health Services |
| Starbucks | Coffee/Retail |
| Steelcase, Inc. | Manufacturing |
| Syngenta | Agriculture |
| The Dow Chemical Company | Chemical Manufacturing |
| The Iowa Clinic | Healthcare |
| The North Face | Outdoor Apparel and   Equipment |
| The U.S. Department of Veterans Affairs | Government |
| TransUnion | Credit Information and Information Management Services |
| Triggr Health | Healthcare |
| Vanguard | Financial Services |
| Viacom | Media |
| Western Union | Financial Services |
| Zuora | Software as a Service |