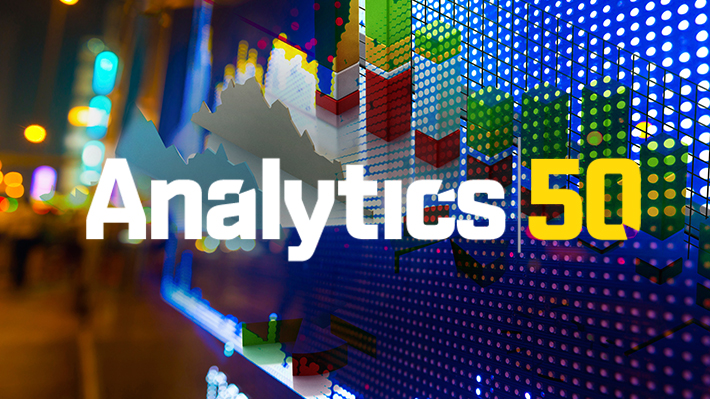 Drexel LeBow Honors Analytics Distinction with 2019 Analytics 50
As part of its emphasis on academic-industry collaboration, Drexel LeBow's Center for Business Analytics is recognizing 50 organizations using analytics in notable and innovative ways to solve business problems. In its third iteration of acknowledging analytics distinction, the college is pleased to announce the 2019 honorees of the Drexel LeBow Analytics 50 award, spanning industries such as insurance, government, sports, transportation and healthcare.
From multinational and for-profit corporations to nonprofit and government organizations, the 2019 award recipients have used analytics to help combat disease, reduce crime, strengthen customer relationships, improve patient care, and better serve their communities.
Honorees are also listed in coverage on Information Management and will be recognized at an awards ceremony on May 2, 2019 at the LeBow College of Business, featuring keynote Yao Morin, chief data officer for StubHub.
| Company | Industry |
| --- | --- |
| 1-800-FLOWERS.COM | E-Commerce |
| Aetna | Insurance |
| Bayer | Agriculture |
| BNY Mellon's Pershing | Financial Services |
| Brown-Forman | Wine and Spirits |
| CareFirst Blue Cross Blue Shield | Healthcare |
| Chicago Police Department | Law Enforcement |
| Chick-Fil-A | Restaurant |
| Children's Hospital of Philadelphia | Information Services |
| Citi | Banking |
| City of New York | Government |
| City of Raleigh | Government |
| City of Tulsa | Government |
| Conductrics | Marketing Technology |
| EnergySavvy | Utility |
| Federal Communications Commission | Government |
| FICO | Analytic Technology |
| Fulton Financial Corporation | Financial Services |
| Ginnie Mae | Government |
| Gundersen Health System | Healthcare |
| Hero Digital | Customer Experience |
| Honda | Automotive |
| Houston Zoo | Zoo |
| Ignatiuz Software | Information Technology |
| Intel | Technology |
| IOMICS Corporation | Life Sciences and Healthcare |
| Jefferson Health | Healthcare |
| Keller Williams Realty International | Real Estate |
| Los Angeles Police Department | Law Enforcement |
| Marathon Petroleum Corporation | Petroleum |
| Mercy | Healthcare |
| MetLife | Insurance |
| MNG Health | Pharmaceutical Marketing |
| MRP | Marketing Technology |
| Owens Corning | Manufacturing |
| P1Software | Sports Analytics |
| PATH | Global Health |
| Philadelphia Eagles | Sports |
| Principal Global Equities | Asset Management |
| Seer Interactive | Digital Marketing |
| Southwest Airlines | Transportation |
| Steelcase, Inc. | Manufacturing |
| Stoney Creek Hospitality | Hospitality |
| Tampa General Hospital | Healthcare |
| The Home Depot | Retail |
| The Walt Disney Company | Entertainment |
| Turner Broadcasting System | Television |
| Tyson Foods | Food |
| United Way | Nonprofit |
| Vineyard Vines | Retail |