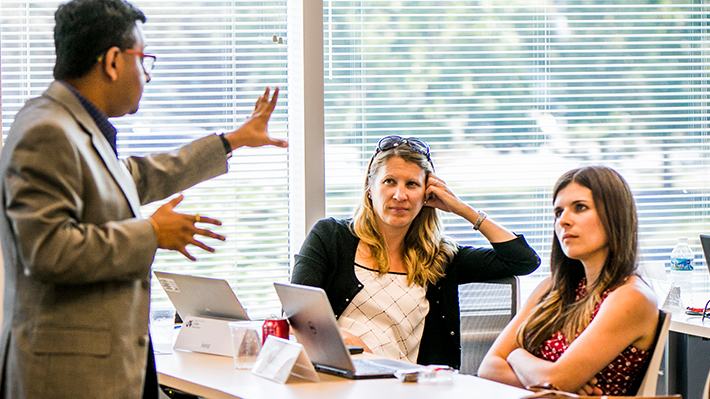 Drexel LeBow Launches New MBA Curriculum
Beginning in fall 2017, Drexel University's LeBow College of Business began offering a new MBA curriculum aimed at providing greater focus on problem solving that can be applied across a wide range of industries as well as more opportunities for customization.
Built to respond to market demand for flexibility, the new program leverages Drexel's comprehensive resources and allows MBA students to tailor their program of study to focus on traditional business disciplines as well as several disciplines across the University. Some examples include: computer science; creativity and innovation; education; healthcare management; lean manufacturing; entrepreneurship and innovation; healthcare informatics; and many more.
The addition of leadership assessments and enhanced co-curricular programming in combination with career coaching and mentor opportunities ensures students graduate with the skills necessary for success in the business environment.
"With many special areas of industry concentration, the Drexel LeBow MBA is right for any individual who wishes to transform his or her professional trajectory or reinvent his or her career," says Carmita Champ, director of graduate programs.
Interim Dean Paul Jensen says the new curriculum builds on LeBow's strong academic tradition while enhancing the experience for today's students. "LeBow is committed to developing forward-looking graduate programs that are relevant, competitive and reflective of a changing market," says Jensen. "The enhancements provided by this innovative new curriculum will help new Drexel LeBow MBA graduates distinguish themselves throughout their careers."