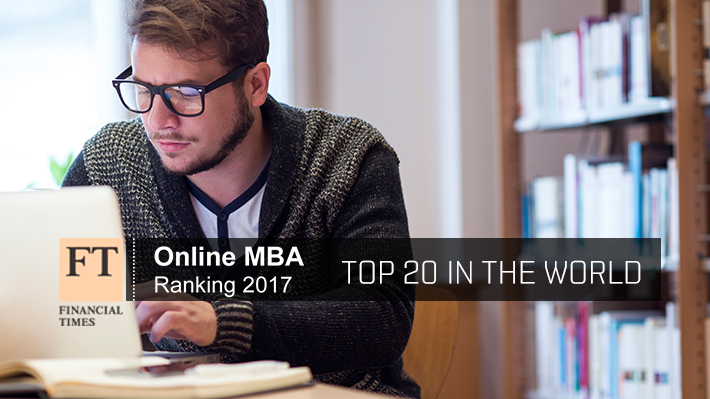 Drexel LeBow Online MBA Makes Financial Times' List of Top 20
Drexel LeBow's online MBA program has again been listed among Financial Times' list of top 20 in the world for 2017. It is the only online MBA program in the Delaware Valley to make the top 20.
"LeBow goes the extra mile to replicate the classroom experience for our online students as much as possible," says assistant dean for graduate programs Ron Nordone. "Our online students go through the same new curriculum, do the same coursework and are taught by the same faculty as our face-to-face students, and study in cohorts to bond with other students going through the program. Students living hundreds or sometimes even thousands of miles apart form strong relationships – and strong networks – in our program."
LeBow's program offers the ultimate in flexibility and optional face-to-face residencies provide students the opportunity to get hands on experience in person, on Drexel's campus.
Nordone also says this ranking is a testament to the strength of all of LeBow's MBA programs. "Our MBA programs, including our Full-Time, Part-Time, Executive and Online options, share a common core. The experience may differ, but the quality of our programs and expectations of our students are the same."
Dean Frank Linnehan says, "This particular ranking is important to us because it's based in large part on feedback from alumni, who speak to the ROI of a Drexel MBA. Their success proves it's a great investment."
Drexel LeBow began its online MBA more than 10 years ago. The 24-month program is part-time; classes can be taken at any time; and students are assigned to a cohort that progresses toward the degree as a group.