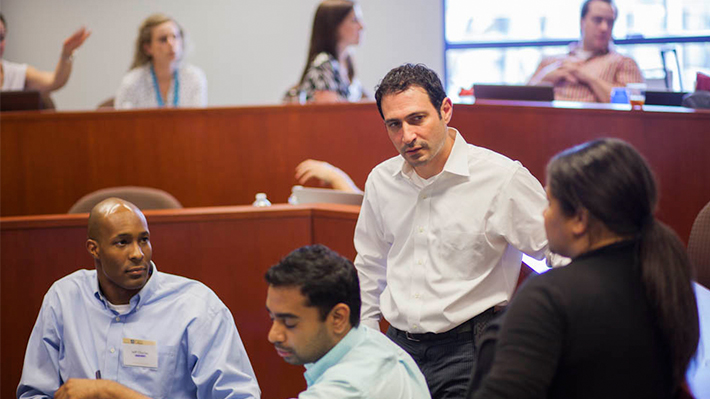 Financial Times Ranks LeBow's Online MBA 14th in World
The Drexel LeBow Online MBA program has been ranked 14th best in the world by Financial Times – it's the only online MBA in the state to make the top 15. Furthermore, LeBow ranked No. 1 in the world for career services for online students.
The rankings are based on career progress (salary, career services), online delivery (program delivery and interaction), diversity (female and international representation among faculty and the student body), and idea generation (professors with PhDs and faculty research).
"We are delighted to receive this recognition from an authoritative publication like the Financial Times," says Dean Frank Linnehan. "Our online MBA uses the same coursework and faculty as our face-to-face accelerated MBA program, so this really is a testament to the overall quality of the LeBow MBA degree."
Drexel LeBow began offering an MBA online more than 10 years ago. The 24-month program is part-time; classes can be taken at any time; and students are assigned to a cohort that progresses toward the degree as a group.
"Doing an online program as a group fosters camaraderie among the students and helps to build relationships and teambuilding skills in what could otherwise be impersonal environment," Linnehan says.
Drexel LeBow's online MBA also features an on-campus residency, a mid-point consulting online residency course and an optional international residency.