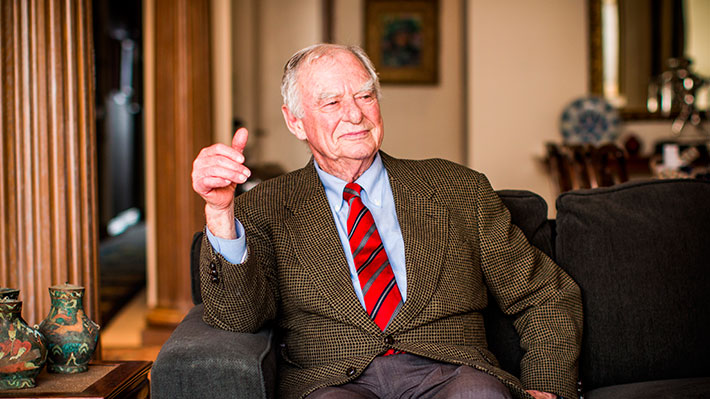 Gerry Lenfest Named 61st Business Leader of the Year
Transformative Philadelphia entrepreneur, newspaper publisher and philanthropist H. F. "Gerry" Lenfest has been named the 61st Business Leader of the Year by Drexel University's LeBow College of Business.
After the sale of his cable company, Lenfest Communications, in 1999, Mr. Lenfest and his wife Marguerite devoted themselves to donating their wealth to worthy charities. They established the Lenfest Foundation in 2000, which runs an environmental program to help protect the world's oceans; a scholarship fund to help students attend college; and awards grants to educational institutions. The Lenfests are also benefactors for many of the area's cultural institutions, including the Barnes, the Philadelphia Museum of Art, the Curtis Institute of Music and the upcoming Museum of the American Revolution.
Last year, in order to ensure the immediate future of Philadelphia's free press, Mr. Lenfest purchased the parent company of the Philadelphia Inquirer, Daily News and Philly.com, and currently serves as the company's publisher.
Drexel President John A. Fry says Lenfest's entrepreneurial achievements would be more than enough to make him a role model for LeBow students. "But then he and Marguerite turned to their real work, returning the rewards of their success to society through philanthropy that spans opportunity, education, the environment, arts and culture and wherever else they see a need in our communities."
LeBow College Dean Frank Linnehan adds, "Generations of people from Philadelphia and beyond will experience the positive impact of Lenfest giving."
Editor's Note: Read more about Mr. Lenfest and his impact on our region in the upcoming issue of Market Street magazine, which is on press now. Provide your mailing address to begin receiving Market Street magazine.