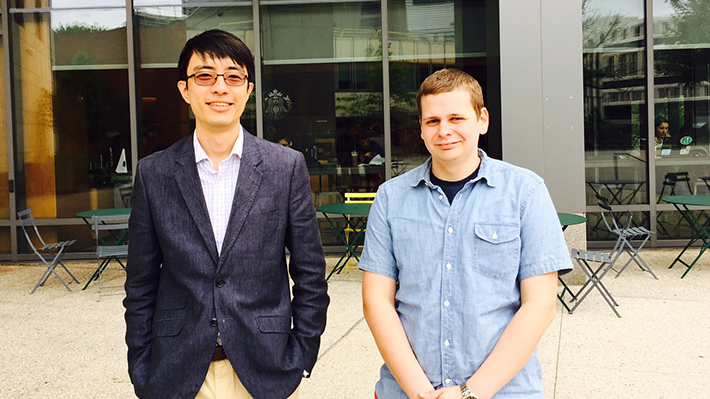 MS Econ Students Land Prestigious Summer Fellowship Practicum With the AIER
MS Economics students Di Wang and Kristopher Cramer have been accepted into the 2015 Summer Fellowship Practicum Program with the American Institute for Economic Research (AIER).
Voted among the top 10 summer fellowships available for graduate students*, this prestigious fellowship program allows students and recent graduates to work in an economic research-based environment per the Institute's mission.
The Practicum focuses on enhancing Fellows' understanding of economic concepts, theories and real world applications, and provides an opportunity to develop research, writing and presentation skills. The students work closely with the faculty of the program during their seven-week stay in the Massachusetts-based facility.
Established in 1933, the American Institute for Economic Research works towards providing valuable and accessible information for "ordinary Americans to deepen their Economic and financial knowledge" both personally and on the state of the nation. It is well known for its Everyday Price Index (EPI), which includes the price of food, gasoline, utilities and personal care products and is an extension of a subset of the more commonly used Consumer Price Index (CPI).
https://www.profellow.com/announcements/top-10-summer-fellowships-of-2015/