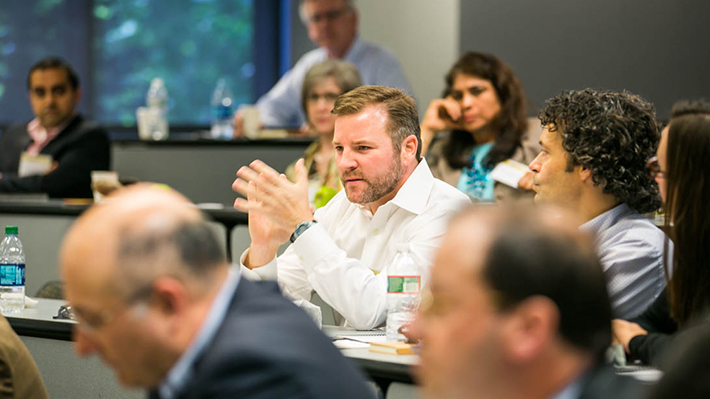 LeBow Corporate and Executive Education and Campbell Soup Partner to Improve Employee Financial Education
Campbell Soup Company has a new partnership, and it has nothing to do with food. The Fortune 500 Company has partnered with Drexel University to provide employees with an education curriculum designed to enhance Campbell's finance capabilities.
In collaboration with Campbell senior finance executives, Drexel LeBow Corporate and Executive Education has developed and delivered the Campbell College of Finance curriculum and courses that enhance employee understanding of theoretical financial concepts and their practical application to support Campbell's business processes. The program was prompted by Campbell's initiative to standardize information and processes across its global finance department and to provide employees with opportunities to enhance skills and knowledge for better decision-making and improved performance management.
"It is critical to our success that Campbell finance professionals, at all levels, maintain and demonstrate a consistent, extensive understanding of key finance and accounting concepts," says Anthony DiSilvestro, senior vice president of finance at Campbell. "Equally important is to effectively apply these concepts in a pragmatic way as we work with our business partners to build shareholder value while maintaining a strong internal control environment. Drexel LeBow has been an excellent partner in designing, developing and delivering custom courses that have brought both application and theory to life in a thought-provoking environment."
The Campbell College of Finance courses are delivered in the classroom, online and in a blended format covering topics such as Investment Decisions, Cost Accounting and Financial Statement Analysis. Courses employ an experiential and applied learning approach, extensively integrating Campbell data and subject matter experts to enhance the experience. Classes range from one day to seven weeks and are led by Drexel LeBow professors onsite at Campbell's world headquarters in Camden, N.J. and at other Campbell locations around the world, including Australia and Canada.
"Increased business complexity has driven the need for closer integration of financial processes," says Kristin M. Risi, MBA, PhD, executive director of Corporate and Executive Education at Drexel LeBow. "Campbell is an innovative company that recognizes how investment in the development of its finance and accounting associates is essential for the company's continued growth and success. Drexel LeBow Corporate and Executive Education is pleased to continue our relationship with the Campbell Finance organization in fulfilling its commitment to provide rigorous and relevant experiential leadership development opportunities for the finance organization worldwide."