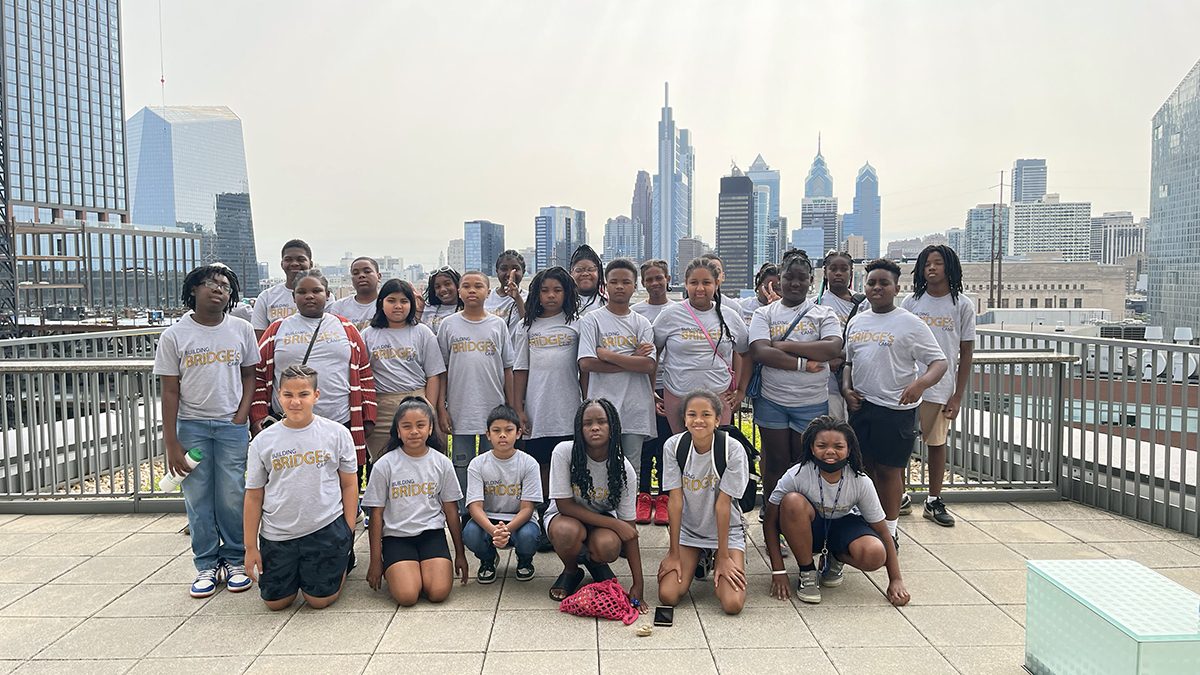 Local Students Learn the Importance of Wellness at LeBow's Building BRIDGEs Camp
Local middle schoolers had to remember three expectations for attending the Drexel University Building BRIDGEs Camp: be respectful, be engaged and be safe. With one bonus expectation — have fun!
The Building BRIDGEs Camp, an academic-enriching summer commuter camp, is designed to give black/brown students from area middle schools an intensive introduction into self-efficacy, critical thinking, motivation, social skills, physical fitness and creativity.
This year, LeBow BRIDGE, in collaboration with Drexel University Police Department (DUPD) focused on exposing participants to the importance of holistic wellness. Through workshops, hands-on activities, field trips and projects, the camp provided the participants with a well-rounded understanding of wellness and equipped them with practical tools and strategies to enhance their physical, emotional, social and financial wellbeing.
"We were excited to partner with DUPD for the second year and help strengthen relationships with local law enforcement and the communities they serve," said Brian Ellis, associate dean for academic programs administration. "As our camp name implies, we are working to build bridges for the students in the community, giving them exposure to university life and expanding their networks."
Students participated in a self-defense class, learned about social media safety, financial literacy, and environmental wellness through a visit to the Academy of Natural Sciences, and much more. The program culminated with a closing reception and certificate presentation in front of family and friends. The students also received fully stuffed backpacks.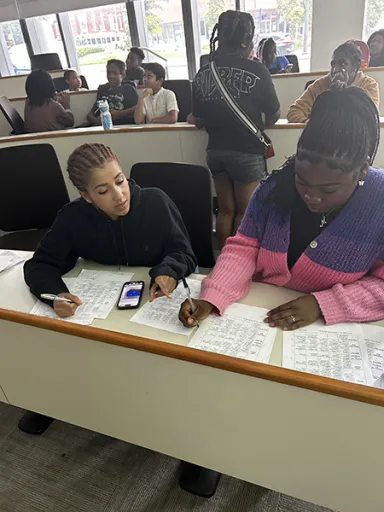 "We hope the campers leave with knowing a few more power skills — those essential skills that help with confidence and help you become successful," said Ellis.
During the closing reception, Melvin Singleton Jr., vice president of Public Safety and chief of Drexel Police, shared his experience growing up in southwest Philadelphia. After not having great interactions with the police growing up, he has dedicated his entire career in law enforcement to improving public safety and the quality of life for Philadelphia residents. He expressed his thanks to the students for their willingness to attend and get to know the officers, and to the parents for entrusting them with their children.
"It's the reason I am passionate about building bridges. I want to get to know the community and for them to get to know us. This infuses trust and holds us accountable," said Singleton.
The camp is a natural fit for LeBow BRIDGE, whose mission is to Build Relationships in Diverse Group Experiences by developing student potential and preparing them to become leaders. One of the pillars of the learning community at LeBow is community service, so the camp was a great opportunity for BRIDGE scholars to participate as mentors and teachers for the middle school students.
Nate Cohen '85, founder of the Cohen Family Foundation and longtime supporter of the BRIDGE program, was instrumental in continuing to turn the camp into a reality.