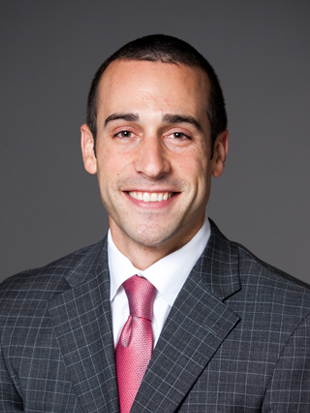 Scott Dust Wins Outstanding Promise Doctoral Award
Drexel is home to a lot of winners and that is certainly the case with LeBow's Ph.D. students. Scott Dust, who is graduating next week with a doctorate in management, was recognized with the Outstanding Promise Doctoral Award by the University.
Dust joined LeBow in 2009 when he entered the doctoral program and has excelled ever since. According to Christian Resick, Ph.D., assistant professor of organizational behavior at LeBow and Dust's dissertation advisor, "Scott is a broad thinking scholar and talented and enthusiastic teacher."
Since joining LeBow, Dust's research has focused on work design and motivation, demonstrating that the joint effects of how work is designed and personal preferences affect employee motivation and behavior. His work has direct implications for not only extending work characteristics theory, but also for helping managers to design and staff roles to enhance motivation. In addition, a major emphasis of Dust's research focuses on the topics of ethical leadership and ethical mindfulness.
Dust has also excelled as an instructor and is one of only a few doctoral students who had been asked to teach on the MBA level. He has continually received excellent reviews from his students for his teaching. In 2011, he was recognized with the Drexel University Teaching Excellence Award.
Dust hails from Indianapolis and earned both his undergraduate degree and MBA from the Kelley School of Business at Indiana University. In his free time, Dust and his wife, Kate, enjoy participating in marathons, Ironman triathlons and hiking with their golden retriever, Indy. They also enjoy eating at farm-to-food restaurants and enjoy preparing vegetarian meals. When asked what he will miss most about Philadelphia? The food, of course.
In the fall, Dust will begin the next chapter of his professional career at Eastern Kentucky University where he will serve as an assistant professor in the College of Business and Technology.