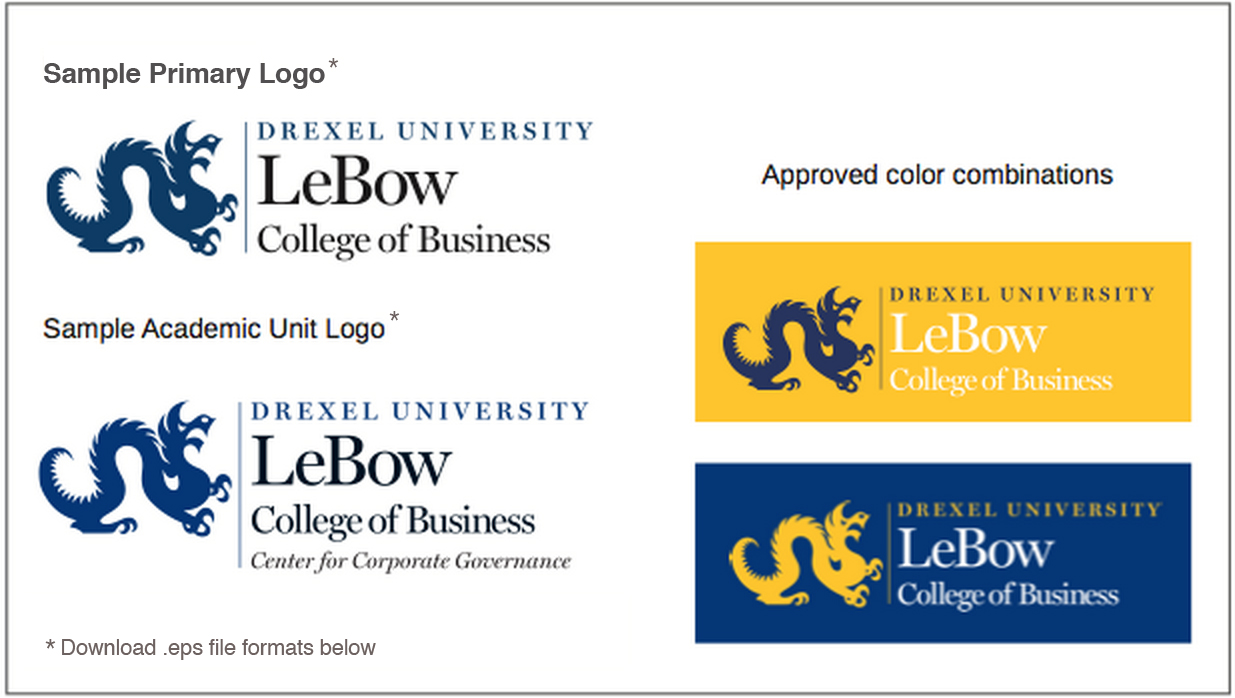 LeBow Logo
Logos may be downloaded for official use by the LeBow College of Business community.
Download zip file
Logo Color Combinations
Approved one color combinations are: all blue; all black; all yellow, or may be reversed (white) on a dark or colored background. See colors below.
Drexel University Graphic Identity Guidelines
Drexel Official Colors
CMYK (4-color printing)
Blue: 100% cyan, 69% magenta, 7% yellow, and 30% black
Yellow: 0% cyan, 12% magenta, 98% yellow, and 0% black
PMS
Blue: 294C
Yellow: 7548C
Web
Blue: R0 G52 B120 or #07294D
Yellow: R255 G198 B0 or #FFC600
LeBow Branded Items for Official College Use
PowerPoint Presentation Template
A template is available ifor use by LeBow faculty and staff. Please keep all fonts as Arial to align with Drexel style guidelines.