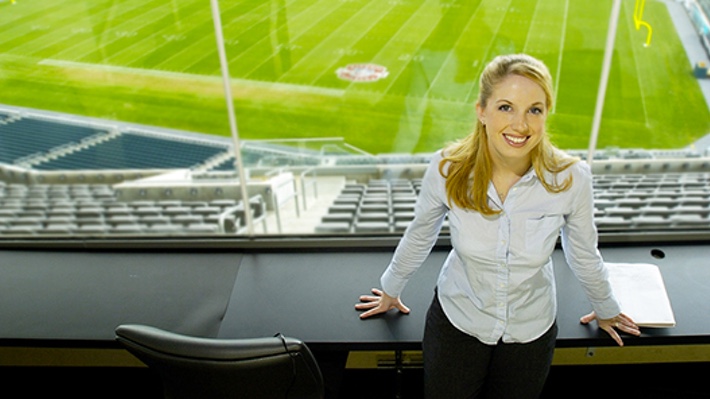 Sport Business
The BSBA in sport business directly applies the principles of business to the sport industry through advanced academics and experiential learning. The program offers business foundations and a sports business core with coursework in sport leadership, facility and event management, sport law, economics of sports, ticket sales, media relations and digital media in sport. In addition, there are elective courses, which allow specializations paired with minors in legal studies, marketing, sport media production, entrepreneurship and more. Faculty and guest lecturers from leading organizations such as AEG or the National Lax League (NLL) discuss key issues, allowing students to think critically to solve real-world business challenges.
Why Major in Sport Business?
The demands of the increasingly sophisticated multi-billion-dollar global sport industry call for professionals who have both strong academic credentials paired with strategic work experiences in sport organizations. The program is intended for students who plan to pursue careers with professional sports teams, collegiate athletic departments, sport media networks, sport marketing firms, and other sectors of the sport industry.
Elective credits allow students to explore specific areas of interest or pursue a minor in the areas that advance his or her goals.
Median Co-op Hourly Salary:

$16

Top Co-op Recruiters:

Comcast Spectacor
Drexel Dragons TV
Philadelphia Eagles

Co-op data is from the 2019-2020 academic year.