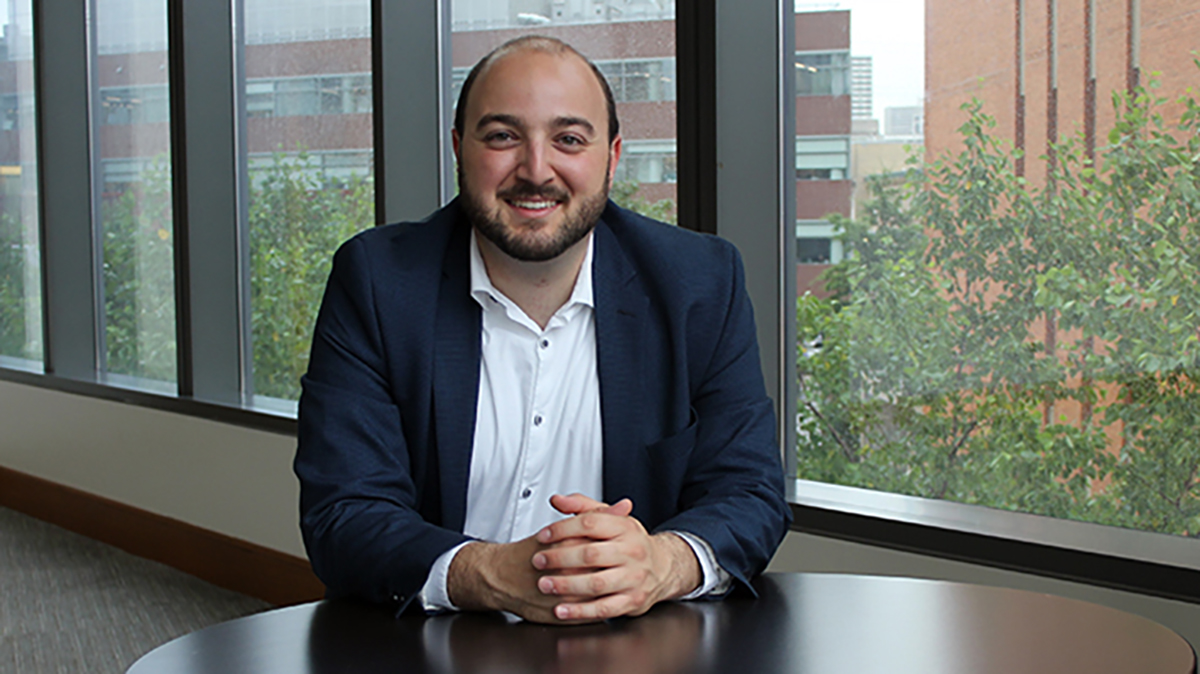 Roger Kfoury, '17
BS in Business Administration (Legal Studies; Marketing)
Roger Kfoury took advantage of his time at Drexel LeBow by being actively involved in as many opportunities as he could - from student organizations and peer mentoring to consulting courses and the Drexel Co-op. And his involvement paid off; he secured a job in brand management with Johnson & Johnson after graduation.
When it comes to experiential learning, Kfoury did it all. He completed three six-month co-ops including one at Mars Inc. where he served as the innovation management coordinator and worked in their beverage division as project manager for a UK-based team. He also served as a marketing coordinator at Dormeo North America in Plano, Texas, and marketing analyst at IKEA for his other two co-ops.
In addition, he participated in multiple consulting courses and projects including an international course that took him to the Loire Valley of France to provide support to a family-run winery looking to expand their business through international tourism. He also consulted for a Mazda marketing campaign, Iron Chef Jose Garces's foundation (as a student scholar for the Institute for Strategic Leadership), a State Department program to counter violent extremism and a Department of Justice program that focused on building trust between the community and police.
For Kfoury, the variety of activities both inside and outside the classroom are what sets Drexel apart, in addition to the co-op program.
"There are so many opportunities to get involved in the community and contribute in so many different areas. It goes above and beyond the typical student experience."
With all this incredible experience, it was ultimately a connection he made with a LeBow alumna at a marketing networking event in New York City that led to his post-graduation employment. He met Heather Horner at the event and subsequently registered for a course she was teaching on brand management the following term. After that class, he kept in contact with Horner and reached out to her as he applied for co-op positions and during his post-graduation job search.
He credits his LeBow experience with giving him the skills and confidence to network effectively and take on the next step in his professional career. After graduation, he moved to Florida to begin a three-year Johnson & Johnson leadership development program that will allow him to rotate through various opportunities in brand management throughout the company.
"Drexel focuses on giving you the hands-on experience," he said. "But what most people don't realize is that, even more importantly, it helps you slowly get used to being a professional so you're ready by the time you graduate."
"After Drexel, you will have the skills to network and take on big responsibilities in the work place."
---
Read more about Kfoury's experiences at LeBow: