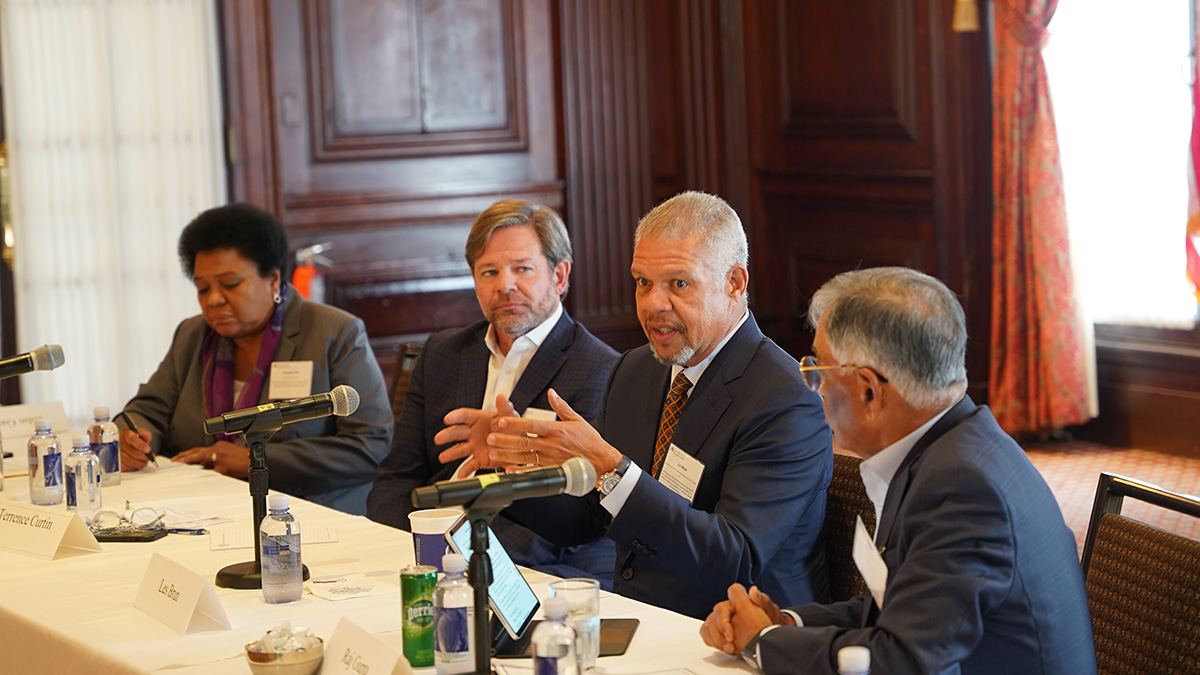 Directors Dialogue is an annual program that brings together world-renowned corporate directors to engage in candid discussions of key governance topics.
As the role of the public company director continues to evolve, board members are often faced with more complex decisions and increased demands on time. Directors Dialogue continues to curate panels of the top thought leaders to engage participants in interactive, high-level governance discussions. Participants hear first-hand accounts of the challenging experiences faced by sitting corporate directors ranging from nano-cap to mega-cap boards. While engaging with the panelists and the other participants, attendees gain insight into the standards by which their peers oversee their respective boards, as well as cutting-edge governance practices to take back to their own boards.
The annual Directors Dialogue Dinner brings together over 300 of the area's business leaders and features a keynote address by a thought leader in corporate governance. Each year, the dinner concludes the Directors Dialogue program. It is one of the Center for Corporate Governance's signature events and is considered by many to be one of the foremost corporate governance events of the year.
Directors Dialogue 2023
The 2023 Directors Dialogue will be held on March 3rd at the Union League in Philadelphia.
Register for the 2023 Directors Dialogue
Register for the Directors Dialogue Reception and Dinner
NACD Directorship Certification®
This program awards recertification credits to directors who are NACD Directorship Certified™.