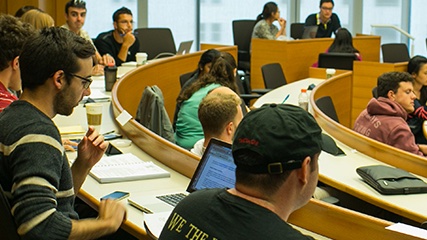 Management Information Systems
Management Information Systems (MIS) involves the study of business and computerized information technology. The goal is to integrate both areas of expertise and apply the power of technology to solving business problems.
Career opportunities include business people who specialize in computer-based resources, managers of information resource units and computer system developers.