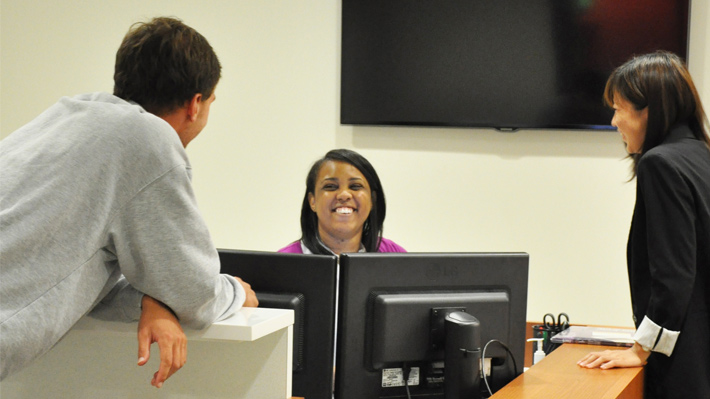 Offices of Undergraduate Advising and Career Services Open in New Building
Drexel LeBow undergraduates now have a one-stop shop for questions, answers and referrals with the opening of a suite that houses both Undergraduate Advising and Undergraduate Career Services, located on the 3rd floor of the newly opened Gerri C. LeBow Hall.
Sheri Shaw, director of undergraduate student services, says the new office design allows all units involved within the undergraduate student experience to be together, which creates a cohesive consistent experience for students. "With Career Services, Undergraduate Programs and our advisors placed uniquely together with Assistant Dean of Undergraduate Programs Brian Ellis, we are able to see the needs of all students, work together to resolve issues, and brainstorm new initiatives in our beautiful new space."
Lisa DeLuca, assistant director of undergraduate career services, says her group is excited that they now have an interview room designated to enable employers easy access to meet with students. "We're also looking forward to hosting some great events in our new, spacious area this year," she says.