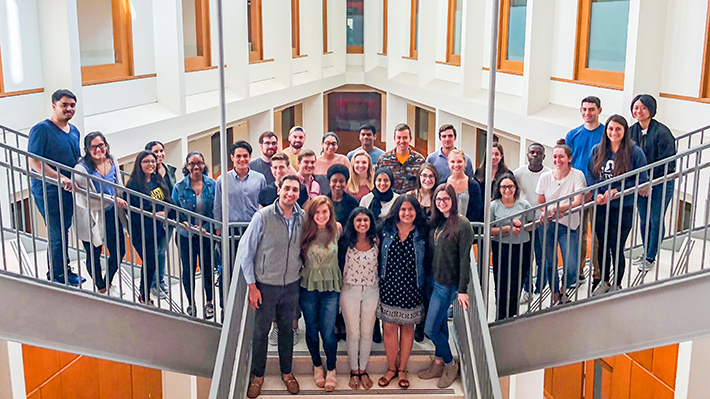 Mission: Leveraging Experience to Pay it Forward at LeBow
The Dean's Student Advisory Board (DSAB) is comprised of undergraduate students selected to serve as the voice of the undergraduate student population and to serve as a liaison between the student body and administration. DSAB members work to serve the LeBow community in the following ways:
Academic peer advising
Peer-led workshops focused on student success known as DSAB Live
Recruitment initiatives
Undergraduate program support
Campus-wide research projects
Excel tutoring
And more
Academic Peer Advising
LeBow Academic Peer Advisors (APA) are a group of undergraduate students within DSAB who are dedicated to helping LeBow students with academic advising assistance including registration, DegreeWorks, major and minor questions, and more.
APA Office Hours for Fall 2023 Term
Drop-in hours will be held via Zoom and in person on the first floor of Gerri C. LeBow Hall at the tables in front of the staircase.
Monday: 2-3 p.m. with Bella
Tuesday: 12-1 p.m. with Zach
Wednesday: 1-2 p.m. with Nora
Thursday: 2-3 p.m. with Egenaz
Students may connect via Zoom using this meeting ID: 884 8230 0300. You will need a Drexel account to connect. For more information or assistance, please contact us at lebowapa@drexel.edu.