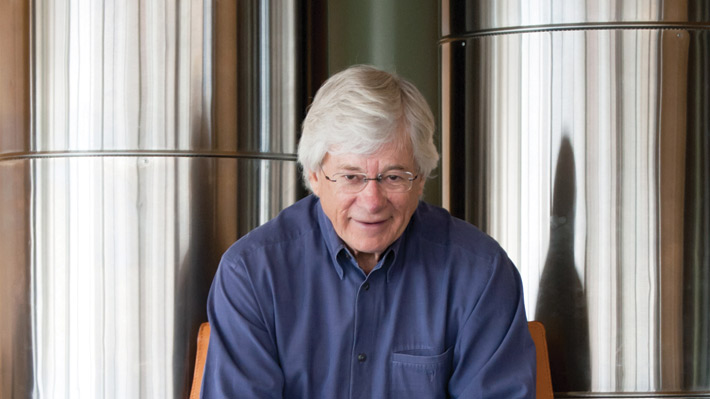 Chairman & CEO of SEI Investments Co. Alfred P. West, Jr. Named Business Leader of the Year
The founder, Chairman and CEO of SEI Investments Co. (NASDAQ:SEIC) Alfred P. West, Jr. is Drexel University's LeBow College of Business 59th Business Leader of the Year. He will be honored at a luncheon attended by hundreds of Greater Philadelphia's top executives on March 5.
SEI is a leading global provider of investment processing, fund processing, and investment management business outsourcing solutions with $3.7 billion in market capitalization, $458 billion  in assets under management or administration and approximately 6,100, including many of the world's largest financial institutions.
West's reputation as an iconoclast derives from creating a successful financial company with a loosely defined organizational chart, wheels underneath everyone's desk (including his own), and a corporate headquarters featuring recycled-rubber floors and avant-garde art.
"The number one thing that causes failure is arrogance, the certainty that you've got it right," West told Drexel LeBow's Market Street magazine. "If you're always creating, it's hard to be arrogant. When you're doing something that's not been done before, it's always humbling. I'm afraid to be arrogant."
Drexel President John A. Fry said West "embodies the entrepreneurial spirit and has to be at the top of any compilation of the nation's most innovative leaders."
Fry noted that while West holds a Bachelor of Science in aerospace engineering from The Georgia Institute of Technology and a Master of Business Administration from the Wharton School at the University of Pennsylvania there is something "distinctively Drexel" about him.
"At Drexel, we take pride in defying convention, at melding intellectual insights with contemporary challenges to find answers that work in the real world," said Fry. "Al West is a role model for practical innovation."
Dr. Frank Linnehan, interim dean of LeBow College, said: "What Al West has achieved with SEI is a testament to the idea that leadership is not about an individual.  Effective leadership means creating an environment in which employees not only understand the vision, but take personal responsibility for achieving it."
The luncheon honoring West will be held at noon at the Park Hyatt Philadelphia at The Bellevue. Proceeds from the event will support academic programs to advance Drexel's LeBow College of Business. For information or to purchase tickets, contact Joe Corso at 215.571.4281 or jcorso@drexel.edu.