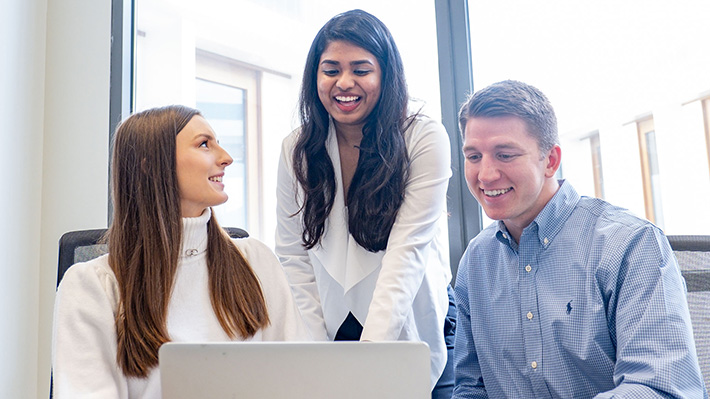 Drexel LeBow Launches New MBA Curriculum
Drexel LeBow's priority is to ensure students' success, providing them with a rigorous and experienced-based business education. To do this, the College needs to remain nimble and continually assess its programs and offerings. After receiving feedback from students, faculty, alumni and industry experts, beginning in fall 2022, LeBow will offer a revised curriculum, new concentrations and increased flexibility for students to further customize their MBA experience. 
"The redesign meets the changing needs in business and industry," said Dean and R. John Chapel Jr. Dean's Chair Vibhas Madan, PhD. "It ensures our students are prepared to be the next generation of business leaders and changemakers."  
The new course offerings reflect LeBow's dedication to staying at the leading edge of current topics. They include special topic courses such as Rethinking Business Through Strategic Technology Trends; Robotic Process Automation; Digital Twins; Environment, Social, Governance (ESG); Leading Diversity and Inclusion; and Social Marketing
"These changes were made for a host of reasons, including ongoing efforts to maximize students' investments by eliminating overlapping content, increasing flexibility and integrating more cutting-edge topics and current business issues with new interdisciplinary courses," said Murugan Anandarajan, PhD, senior associate dean of academic programs and faculty affairs.
In addition to the existing concentrations, two new nine-credit concentrations will be available to MBA students when building their studies in Corporate Sustainability and Social Impact, and Effective Leadership. 
"I hope our students come away from these revisions feeling heard, supported and encouraged that these changes will help them and LeBow continue to shape the future of business," said Madan.