2018 Directors Dialogue Co-Chairs
Jerry Maginnis
Former Office Managing Partner
KPMG LLP, Philadelphia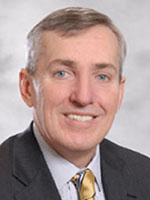 Jerry became a member the Board of the Funds comprising the Cohen & Steers Mutual Fund Complex effective October 1, 2015. He is also a member of the Audit Committee of the 22 Funds within the Complex, including 9 closed end funds which are publicly traded. Cohen & Steers is a global investment manager specializing in liquid real assets, including real estate securities, listed infrastructure, commodities and natural resource equities as well as preferred securities and other income solutions. The Funds' Assets Under management approximate $26.5 Billion as of December 31, 2015.
Also effective in October of 2015, Jerry joined the Board of Trustees of the American Institute of Certified Public Accountants (AICPA) Foundation. The Foundation, which was established in 1922, has a core mission of benefitting the public by supporting financial education and ethical business behavior and promoting a culturally diverse accounting profession.
In December of 2015, Jerry was appointed the "Accounting Executive in Residence" at Rowan University in Southern New Jersey. In this role, he works closely with the Dean of the Business School and Chair of the Accounting Department to help prepare students for their transition from academia into the workforce. This includes guest lecturing to the University's 500 plus accounting majors.
Jerry served as KPMG's Philadelphia Office Managing Partner (OMP) from December of 2006 until his retirement from the Firm on September 30, 2015. As OMP, Jerry played a key client relationship role for the office's largest accounts. His responsibilities also included helping lead the growth and success of the firm's audit, tax and advisory practices in Philadelphia, as well as ensuring that clients received exceptional service from the firm and that partners and employees viewed KPMG as a great place to work and build their career. In his OMP role, Jerry coordinated KPMG's community involvement activities and ensured KPMG professionals were "giving back" to their communities. He also championed the firm's diversity initiatives in Philadelphia.
Previously, Jerry served as the Partner in Charge of KPMG's Audit Practice in Pennsylvania, responsible for the audit operations of the Philadelphia, Harrisburg and Pittsburgh offices (2002 through 2008). Prior to 2002, Jerry was an audit partner serving clients principally in the Information, Communications and Entertainment line of business.
Jerry is immediate Past President of the Pennsylvania Institute of Certified Public Accountants (PICPA) having served in that capacity during the PICPA's 2014-2015 fiscal year. He continues to serve on the PICPA's Board of Directors. He is also a member of the Council of the AICPA and the Commonwealth of Pennsylvania Early Learning Investment Commission.
Jerry previously served on the Board of Trustees of Saint Joseph's Preparatory School, Gwynedd Mercy University and the Historical Society of Philadelphia. He is also a past member of the CEO Council For Growth and the Board of Directors and Executive Committee of the Greater Philadelphia Chamber of Commerce and the Board of Directors of the Union League of Philadelphia.
Jerry graduated with a BS in Accounting from St. Joseph's University and is a Certified Public Accountant currently licensed in the Commonwealth of Pennsylvania.


Trish Oelrich
Director
Federal Home Loan Bank Office of Finance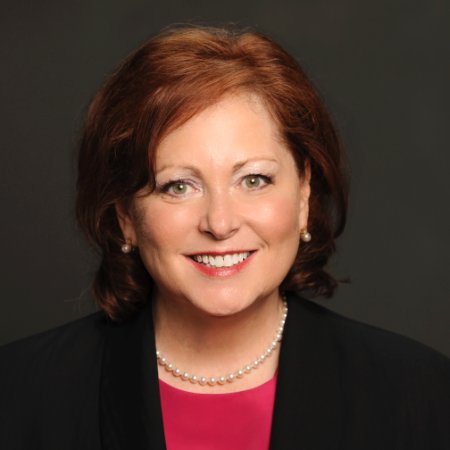 With unique insights that bring people, technology, and change concepts together, Trish Oelrich is an invaluable resource for helping companies look forward and create strategies that deal with the risks that emerge as business re-invents itself in a digital world. Focusing on moving out of the present to the emerging global marketplace, she guides the conversation and inspires others to think more broadly about the impact of technology, the importance of building a moral and ethical culture, forming a balanced approach to enterprise and social risk management, and addressing cyber security risks.
As Vice President of Global IT Risk Management at GlaxoSmithKline Pharmaceuticals and member of the CIO management team, Trish was influential in guiding the organization's technology strategy. In this role, she created a forward-thinking vision for risk management, bringing together IT security, data information protection, business continuity and disaster recovery planning, privacy, regulatory compliance, and Sarbanes-Oxley. This resulted in a more transparent global view of risk mitigation and an improved risk profile. Trish gained extensive international experience working in other countries throughout her career at the pharmaceutical company.
At SmithKline Beecham Pharmaceuticals, Trish had worldwide responsibility as the VP of Internal Audit. She transformed a traditional audit group to a risk-based and value-added audit and consulting function. Trish built a high performance team that was recognized as advisors throughout the company on strategic business issues. She was also instrumental in initiating the first corporate ethics and compliance function at SmithKline Beecham. Earlier, she rose through the ranks of Ernst & Young to Partner & Practice Leader, where she headed the leading-edge Information Systems Audit and Security Practice in Chicago as well as serviced audit clients. Trish has been cleared from any independence concerns with EY clients.
2018 Directors Dialogue Dinner Co-Chairs
Richard Jaffe
Partner
Duane Morris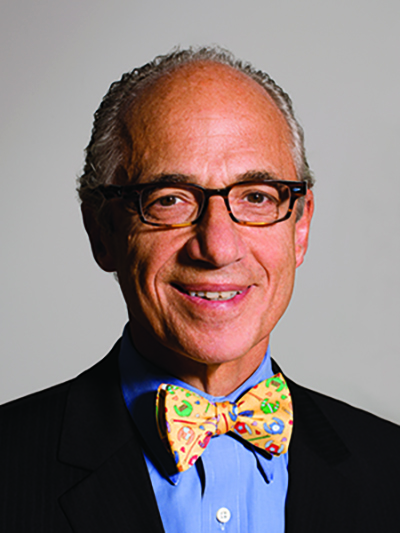 Richard P. Jaffe is chair of the firm's Private Equity Practice Group with a focus on control and non-control investments, fund formation and operation, divestitures, corporate finance and venture capital financing, particularly in the alternative energy, technology and manufacturing industries.
Mr. Jaffe regularly represents private equity funds and other investors and strategics in corporate transactions and advises business owners and PE portfolio companies on raising capital to grow and exit their companies, as well as structuring public and private securities offerings, mergers, acquisitions. In addition, Mr. Jaffe also counsels boards and committees of boards on corporate governance issues and is a frequent lecturer on these issues.
Doug Conant
Founder & CEO, ConantLeadership
Director, AmerisourceBergen Corp.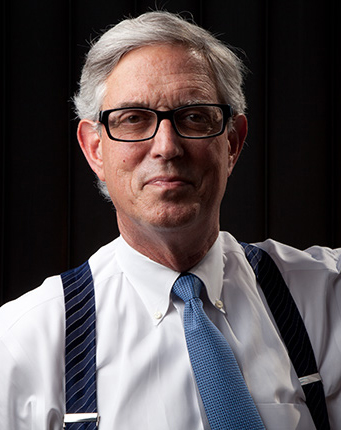 Douglas R. Conant is an internationally renowned C-suite business leader, New York Times bestselling author, keynote speaker, and leadership thought leader with over 45 years of experience at world-class global companies. Over the past 20 years, he has honed his craft at the most senior levels – first as President of the Nabisco Foods Company, then as CEO of Campbell Soup Company, and finally as Chairman of Avon Products. In 2011, he founded ConantLeadership: a mission-driven community of leaders and learners who are championing leadership that works in the 21st century. Doug serves as Chairman of the Kellogg Executive Leadership Institute (KELI) at Northwestern University, Chairman of CECP (The CEO Force for Good), a Member of the Board of Directors at AmerisourceBergen, and Chairman of the Higher Ambition Leadership Institute (HALI).
Working his way from the bottom of the corporate ladder to the top, and having overcome career setbacks and personal challengers along the way, Doug brings a unique "in-the-trenches" expertise in his speeches to organizations around the globe.
Recognition: Doug was named a Top Thought Leadership in Trust 2018 Lifetime Achievement Winner by Trust Across America; a Top 100 Leadership Speaker by Inc. Magazine; a Top 100 Most Influential Author in the World; a Top 30 Leadership Professional for 2015, 2016, and 2017 by Global Gurus; a Leader to Watch by the American Management Association (AMA); a Top 50 Leadership Innovator Changing How We Lead by Inc.com; and a Top 75 Human Business Champion by Switch & Shift.
Written Resources: Doug is the co-author with Mette Norgaard of the New York Times bestseller Touchpoints: Creating Powerful Leadership Connections in the Smallest of Moments and is in the early stages of writing a second book, intended to be the definitive resource for engaging employees in the 21st century. 
His written leadership resources have been recognized as a Top 100 Socially Shared Leadership Blog by CMOE, a Top 20 Blog on the Future of Work by SAP, a Top 20 Employee Engagement Blog by gThankYou, and a Top Leadership Blog in 2015 by Skip Prichard Leadership Insights. Doug was named a Global Top 35 CEO on Social Media in 2016, a Top 3 CEO Killing it on Social Media by SocialSensr, a Top 5 Non-Tech CEO Using Social Media to Drive Business Results by Hootsuite, and was one of Gary Vaynerchuck's 8 People You Should Be Following on Twitter.