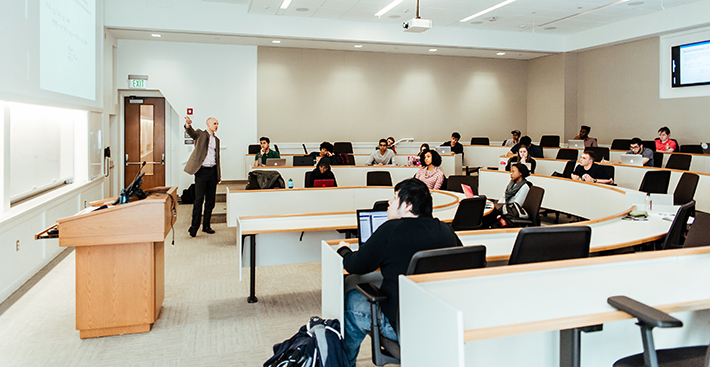 Legal Studies Major
While the natural assumption is that students in a legal studies program plan to go on to law school after graduation, and many do, a background in the law and legal systems benefits graduates interested in all areas of business.
Why Major in Legal Studies?
Legal studies graduates go on to careers in real estate, law enforcement, hospital administration, business consulting, government affairs and financial management.
The recommended plan of study includes classes in communications, economics, finance, international business and critical reasoning, in addition to legal studies.
Note: All students take BLAW 201 as one of the required courses for a business administration degree and as a prerequisite for the Legal Studies concentration courses.
Students in a legal studies major can also get experience in different aspects and details of law, which can help students' prepare for real-world challenges.
Median Co-op Hourly Salary:

$18

Top Co-op Recruiters:

Chimicles & Tikellis LLP
District Attorney's Office, Philadelphia
Duane Morris LLP
PECO, an Exelon Company
Rawle and Henderson
SAP America
University of Pennsylvania

Average Starting Salary:

$54,500

Full-time employment data reflects the class of 2020. Co-op data reflects academic year 2019-2020.