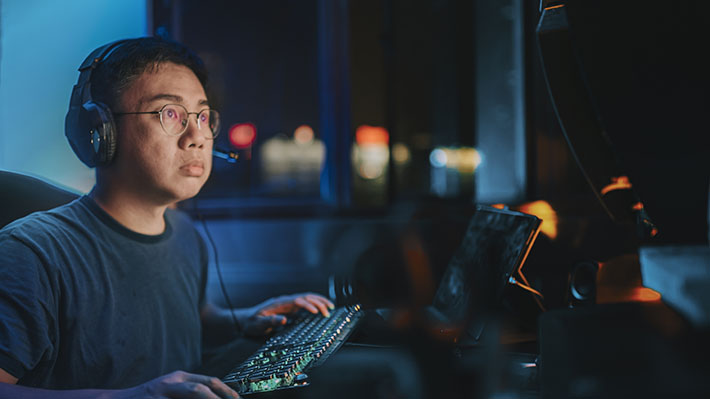 Esport Business
The BSBA in Esport Business is designed for students who plan to pursue careers in the industry of competitive video gaming. The major draws on the strengths of offerings in game design, game management and the required business administration core. Students will master the knowledge and skills necessary for success in the increasing variety of esports organizations and businesses that are complementary to the industry.
The program explores a variety of topics related to this field, and students can match their skills, abilities and interests to a specific niche within the industry. Students may choose a minor or create their own specialization in consultation with their academic advisor.
Why Major in Esport Business?
The business of  esport is a multi-billion dollar  industry with a  growing  international  audience. As the industry expands, there are increasing job opportunities in areas related to professional and recreational esports, including law, event management, facility management, marketing and more. With the ability to develop a strong business core and specialize in topics specific to the esport industry, such as game design and strategy, students who major in esport business will have a unique background and the requisite knowledge needed to stand out from other candidates in the job market.